Exempt
Posted 4 months ago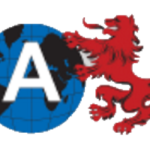 Website Anderson International Corp.
Inventor of Advanced Processing Technology
Engineering Supervisor 
Anderson International Corp. – Stow, OH
Join Anderson International as an Engineering Supervisor. This Position is responsible for leading a team of engineers as they develop, test, modify and create solutions to the technical problems in the manufacturing of large capital equipment.
Principal Responsibilities:
Supervise and Direct engineers and designers as well as departments daily operations
Developed and maintain relations with the Engineering Manager, Project Engineers Project Managers, Industrial Engineers and Manufacturing
Prepare and implement engineering schedules
Answer and respond to inquiries
Assist in preparing annual budgets
Cost estimating
Risk analysis
Short and long term planning
Formalize, audit and enforce internal processes
Design verification and validation
Train, develop,coach and supervise the work of engineering employees
Use and integrate the business system (MRP) into engineering's daily activities
Perform design reviews
Preform cost saving initiatives
Prior Experience and Key competencies
Bachelors' of Science Degree in Mechanical Engineering a must.
Minimum 2 years previous management and supervisory experience in design engineering in a manufacturing environment
Working knowledge of ISO
Strong analytical, Critical thinking and problem solving skills
Ability to analyze performance and cost data
Ability to interpret blueprints, drawings specifications, standards, and regulations
Ability to deal effectively with employees
Ability to work effectively individually or as a team to accomplish task and assignments
Previous experience using 3-D modeling software, preferably SolidWorks
Must be a quick learner, highly motivated self-starter and able to manage his/her own time wisely
Strong relationship builder
Strong interpersonal, listening, questioning and communication skills (oral and written)
Extremely strong communication abilities including listening, questioning and the ability to build/maintain relationships
Influencing and leading others
A collaborative, positive attitude. We all work as a team pulling in the same direction.
Conflict management
Adaptability and stress tolerance
Salary & Benefits
Medical & Dental
Short/Long term Disability
Life Insurance
401 K
Education Reimbursement
Vacation & Holiday Pay
Wage
Commensurate with Experience
Company Overview
Headquartered in Stow OH, Anderson International is the world leader in liquid/solid separation technology. We have been manufacturing and installing processing equipment since 1888 and service multiple industries including polymer/rubber, vegetable oil and pet feed. Our unique and talented team engineer, manufacture, distribute and service our products in more than 90 countries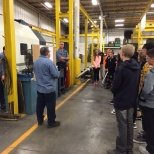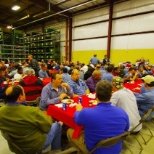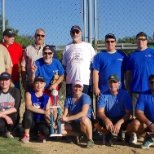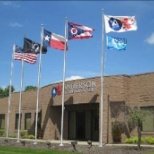 Job Type: Full-time
Job Location:
Required education:
Required experience:
Supervisory: 2 years
Solidworks: 2 years