Non-Exempt
Posted 6 months ago
Website Champion Personnel
Seeking Mechanics who will troubleshoot, repair and maintain all types of industrial vehicles including fork lift trucks, rail car movers, container handlers and terminal tractors in Cleveland, Columbus & Toledo, OH. On-going training provided by company to increase knowledge and earning potential.  Please see the "Special Instructions" at the bottom of this listing!
Duties of this position include but are not limited to:
Observes mechanical devices in operation and listens to their sounds to locate causes of trouble
Dismantles devices to gain access to and remove defective parts
Examines form and texture of parts to detect imperfections.
Inspects used parts to determine changes in dimensional requirements.
Adjusts functional parts of devices and control instruments.
Repairs or replaces defective parts.
Installs special functional and structural parts in devices.
Lubricates and cleans parts.
Starts devices to test their performance.
Sets up and operates lathe, drill press, grinder, and other metalworking tools to make and repair parts.
Initiates purchase order for parts and machines.
Repairs electrical equipment.
Equipment photos below are not necessarily representative of that which the employee will be maintaining.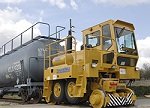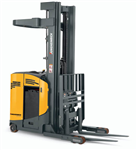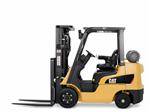 Required experience:
Individuals with TRUCK/AUTOMOTIVE, CONSTRUCTION, AGRICULTURE, etc. mechanical experience welcome (lift truck experience a plus).
Vocational or Technical certification preferred
Previous experience with hydraulics and computer diagnostics preferred
Ability to interpret and apply schematic diagrams preferred
Valid Driver's License with driving record acceptable to our insurance company
Salary range:  $15.00-$25.00 per hour DOE
Additional Information:
We are a drug free workplace.
Technicians receive comprehensive factory training every year
Special Instructions: After you click on the Apply for Job button below, you will be presented with an online application form. You'll be able to preview and edit as required.  Click on Preview and if you are happy, click Submit. For this job application, please provide this information in the cover letter section.
Salary requirements
Commute distance limits
Willingness to travel
Best time to reached for a brief phone interview.